About Us
Talon Security are the go-to experts when it comes to securing the commercial and industrial sectors of Nashville and middle Tennessee. We take great pride in helping businesses improve efficiency by protecting sites and assets, securing work environments for employees, and creating safer shopping venues for customers.
At Talon Security, we have continued to adapt to the ever-changing requirements and needs to provide excellent protection for the Nashville business community. We are fully licensed, bonded and insured, meeting top-compliance requirements in training and security guard service to ensure your business is fully protected and secure. We offer competitive rates, with security experts equipped and ready to assist with all of your business security needs.
Leadership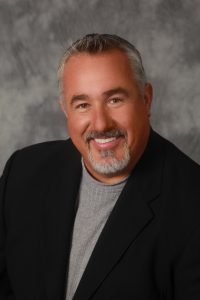 Bart Butler
Founder, CEO
Bart Butler is the Founder and CEO of Talon Security which he established in 2006. As a tenured security expert, Bart holds a long list of event security credentials and accomplishments including 35 years in entertainment security and crowd management, and 22 years as a Venue Security Director for hundreds of artist and venues, nationwide.
Due to his extensive entertainment experience, Bart is highly regarded as a respected authority in the field of event security. Throughout his tenure in security guard services, Bart has acquired national prominence with courts across the United States as an expert witness in in the field of crowd management and event security litigation. In numerous cases concerning moshing incidents, crowd crush occurrences and security company liability cases, Bart has often been asked to testify.
A graduate of the Academy for Venue Safety and Security (AVSS) and active member of International Association of Assembly Managers (IAAM), Bart is a highly sought after national security consultant and speaker called on to address topics such as festival site safety and design, venue set up and protection, crowd management, and entertainment security staffing. In addition to carrying an Armed Security License for the State of Tennessee, Bart also holds several security designations including that of Certified Unarmed Security Instructor and Certified National Rifle Association (NRA) Instructor.
As the president of the Mathew W. Butler Foundation – an organization that helps disabled individuals live a better life with their own independence – Bart truly believes in supporting his home town of Nashville and is convinced that "the best investment one can make in the future is by giving back to their community." Bart lives out that commitment by coaching middle and high school rugby teams and supporting many local charities and causes.
Bart attended Middle Tennessee State University where he studied Recording Industry Management and Psychology. His most prized possessions are his wife, Debbie, an Assistant District Attorney in Nashville, and his son, Joseph. They make their home in Murfreesboro, Tennessee.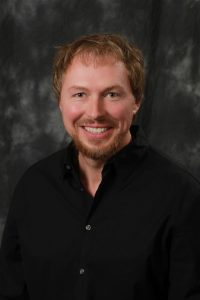 Lee McKennon
President
As President of Talon Security, Lee brings to the table a wealth of tenure and knowledge in the security field including 25 years of hands-on experience in security operations, business management and business administration.
Prior to joining Talon Security, Lee's leadership skills were honed serving in the United States Marine Corps Intelligence Division Headquarter of the Marine Corps, where he held a top secret clearance and worked with expert military officials in business practices and procedures, communications, and computer applications.
Lee is a graduate of the Academy for Venue Safety and Security (AVSS), and has earned credentials as a Certified National Rifle Association Instructor, a Range Safety Officer, and also holds an Armed Security License for the State of Tennessee.
He and his loving wife, Heather, make their home in Murfreesboro, Tennessee.

Mary Bauman
Office Manager
Mary Bauman is our Office Manager here at Talon Security and the proud owner of many hats. Prior to joining the Talon team, Mary worked several years as an executive assistant in office management, HR and staffing for the State of Tennessee. Mary oversees all things legal, compliance and talent acquisition related, along with guard coverage and scheduling, training and certification, and operations. Mary graduated from Draughons Jr. College and loves camping, reading, and spoiling her grandchild. Her and her husband, Christopher, make their home in Nashville, Tennessee.

Olivia Bauman
Human Resources & Scheduling Manager
Olivia Bauman is the Human Resources and Scheduling Manager at Talon Security. She is in charge of the department that deals with the employment, training, support, records and other activities of the company's employees. She is involved in scheduling guards according to their availability and client needs.
She has 10 years of customer service and supervising experience under her belt.  She is consistently learning and growing in her position and plans to further her experience in the HR Field.
Olivia is currently attending Volunteer State University and planning on graduating with a degree in Criminal Justice. She enjoys working out, reading, binge watching Netflix and spending time with her son. They reside in the city of Hendersonville, Tennessee.